Yearly

Events

Every year, ZoeCare holds the following fundraising events to raise awareness and funds necessary to keep our doors open. Please consider contacting us to volunteer your time or money for any of these. Check back for additional information as we near the time for any of these events.
---
Sanctity of life (january)
Although ZoeCare does not plan a regular event for Sanctity of Life Sunday, we are available to speak in churches or different organizations the weeks surrounding January 22. If you are interested in one of the ZoeCare staff speaking at your church or organization around Sanctity of Human Life Day, please contact us.
---
Baby Bottle campaign (WINTER-SPRING)
To raise awareness of the value of the unborn, ZoeCare partners with churches across the valley to raise money to fight abortion. We do this by giving baby bottles to churches to fill with spare change, generally between Mother's Day and Father's Day (though we work with churches' schedules to accommodate the best time). It's a fun and informative way to make a difference for life in this valley. We can also provide baby bottles to churches after summer if that is a better time. For more information or to bring the baby bottle campaign to your church, please contact us.
Thank you to all who contributed to the 2020 Baby Bottle Campaign!
---
givebig gallatin valley (may)

Thank you, friends, for another successful GiveBig! Generous individuals and businesses concerned with lives of the unborn in this valley contributed over $8,000. With what was raised during GiveBig 2020, ZoeCare continues to love women and men facing unplanned pregnancies.
---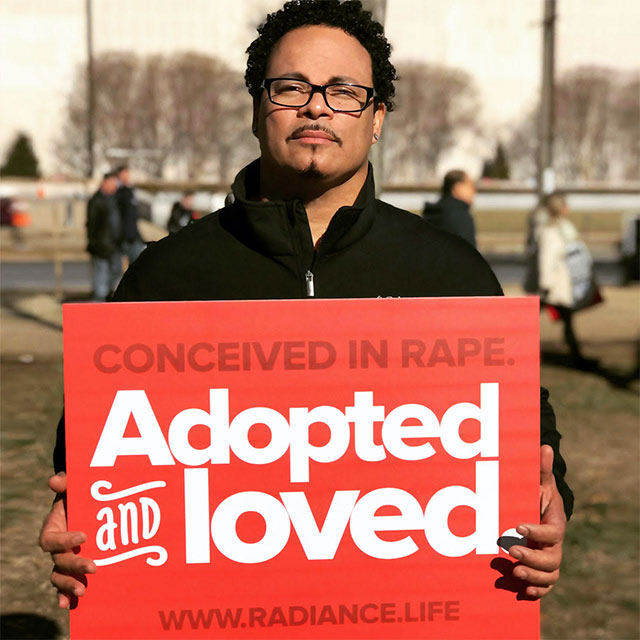 Virtual Fundraising banquet (September)
2020 has been a year of major changes and uncertainties. Because of these uncertainties, ZoeCare is shaking up this year's annual banquet. Rather than our usual in-person event, ZoeCare will be hosting an online virtual event to be held on September 24. The annual fundraising banquet is mission-critical to our life-saving work. Gather your friends and family in your homes for a watch party as we share about the amazing work the Lord is doing through ZoeCare. Because of the change in structure, we have bumped our scheduled speakers, Anthony and Cecelia Levatino, to next year's banquet. We are proud to have the privilege to hear from our keynote speaker Ryan Bomberger, founder of the Radiance Foundation, an organization that addresses a myriad of social issues in the context of God-given purpose.
SAVE THE DATE: SEPTEMBER 24, 2020
Though he was conceived in rape, his biological mother courageously gave him a chance to live and gave a family the beautiful gift of adoption. Ryan was adopted at 6 weeks of age and grew up in a loving, multiracial Christian family. With thirteen siblings of varying ethnicities, he grew up with a great appreciation for diversity. Ten of the thirteen children were adopted in this remarkable family. His life defies the myth of the "unwanted" child as he was adopted, loved and has flourished. Today, he is an Emmy® Award-winning Creative Professional who founded The Radiance Foundation, a life-affirming organization, along with his wife, Bethany.